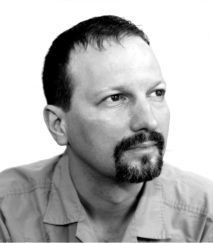 Darrin DuFord is a food and travel writer who was written for The San Francisco Chronicle, BBC Travel, GoNomad, Vice, Perceptive Travel, Travel Channel's World Hum, and McSweeney's, among others. His debut book Is There a Hole in the Boat? Tales of Travel in Panama without a Car won the silver medal in the 2007 Lowell Thomas Journalism Competition and was chosen by ForeWord Magazine as a finalist for their 2006 Book of the Year Awards. His work appears in the anthologies Stories of Music Volume 1 and Adventures of a Lifetime: Travel Tales from around the World, and will appear in The Best Travel Writing Volume 11 (Travelers' Tales / Solas House) in the fall of 2016.

DuFord and his wife recently co-founded Mel's Melting Pot, a small-batch sauce and condiment company whose products integrate flavors and spices they have encountered during their travels.

He lives in Queens, New York, the nation's most diverse county.